The aim of the Community and Wellbeing activities is to reduce the number of referrals into statutory services as the Wellbeing of Conwy citizens will continuously improve through a number of different approaches such as community integration, education on Wellbeing activities and building confidence.
In November 2015, we were successful in recruiting high calibre and community focused individuals through Intermediate Care Funding, which in turn strengthened our Community Wellbeing Team, led by Jayne Neal.
The focus has been to develop a summer, autumn, spring and winter programme of wellbeing activities in the refurbished Wellbeing Hub in Ty Llywelyn, Llandudno. Activities also reach out to other areas of the Borough which include Abergele, Llanfairfechan and Colwyn Bay and Llanrwst.
We engage with individuals and organisations to deliver these sessions across the borough, thus keeping the expenditure local to Conwy – we call these our providers. We aim to continue working in strong collaboration with these providers to sustain the programme of Wellbeing activities post March 2017, which is when the funding will end.
This project has gathered strong momentum and proved a success in reaching out to individuals with and without needs in improving their personal health & wellbeing across Conwy. We aim to engage with many more people over the next few months.
Some of the activities include: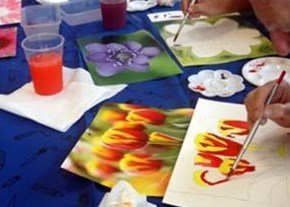 Therapeutic colouring
Siarad a panad (a Welsh-language group aimed at learners and first language Welsh speakers within rural communities)
Indian Head massage
Tai Chi
Sewing sessions
This post is also available in: Welsh