Adjusting to life after Covid-19: Workwise 2020
The Covid-19 pandemic has changed the way that many social care staff work, with most previously office-based staff now working from home. The Workwise 2020 project will focus on how we operate now, and how this will change as the Covid-19 restrictions are relaxed in the future. The vision for the project is to:
Progress towards new, more productive ways of working that create opportunity and improved outcomes for all, taking account of the need to minimise the spread of the virus
Balance the vision above against the need for society and the economy to recover, whilst managing the risk
Build upon the beneficial ways of working which became apparent during lockdown, and ensure that these continue on a longer-term basis
Try to do things differently in the future to support carbon reduction, staff welfare, service delivery to the people we support and our efficiency as a department (and wider organisation)
In July 2020 office-based staff were asked to complete a survey about the impact of working from home, which began in March 2020. The survey revealed that the majority of staff want to stay working from home, but would like to return to the office one or two days a week when it is safe to do so.  A follow-up survey was completed by staff in March 2021 to see if their views have changed, or whether a blended way of working is still favoured. We await the result of that survey, however, we are currently developing a framework for further consultation on how we use office space when the pandemic is over and we are able to return to the office.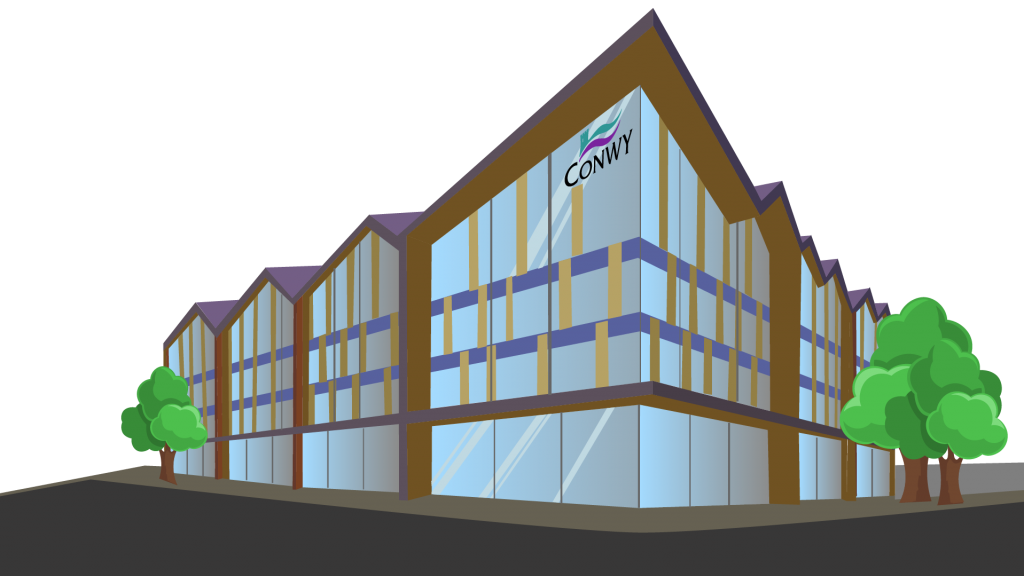 We will be focusing on the well-being of our colleagues and partners, who have been working under demanding and high-pressure circumstances for many months. We are aware of the cumulative effects of balancing work and home life, longer working hours, constantly responding to crises and yet continuing to deliver services to a high standard.
Ensuring that our key workers have access to a current vaccine will continue to be a priority into 2021-22 so that they can deliver care and support to vulnerable individuals in Conwy safely.
Changing our models of care
As mentioned throughout this report, we have had to think differently around providing care and support to individuals throughout the Covid-19 pandemic. Technology has been utilised more than ever before, in lieu of face to face contact, and we have used our buildings less. Day services have been limited or have ceased completely during this period, and there has been a huge impact on social care staff, our partners, and the individuals we support as everything that was familiar to us had to change.
There have been some positive outcomes as a result, with individuals choosing to make the changes a long-term arrangement, as something that now suits them better. People are making use of Direct Payments to tailor services to their specific needs, on their own terms. Families are enjoying the use of Zoom to conduct meetings or support groups in the comfort of their own homes, without the need to arrange childcare or transport.
There will be individuals who have found the lockdown experience extremely difficult; carers whose home situation became more intense and high-pressured, people who love attending day centres to meet up with friends, children who miss their usual routines. We will continue to work with these individuals to provide them with the best support we can under the circumstances, and when restrictions ease, we'll be able to explore the options to re-introduce face to face support.
Bwthyn y Ddol Children's Assessment Centre
We are looking forward to progress being made on the Meadow Lodge site in Colwyn Bay, which achieved planning consent in November 2020. This will make great use what is essentially a derelict site, with the bricks, concrete and tarmac to be used in the construction of the new building, and other materials such as timber and slates salvaged and recycled for the Children's Assessment Centre. The project is a joint partnership between Conwy County Borough Council, Denbighshire County Council and Be